Last Year : The Nightmare abandonne ses prochaines mise à jour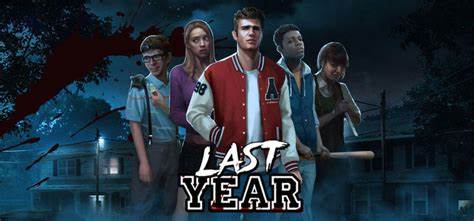 Mauvaise nouvelle pour le jeu multijoueur asymétrique Last Year : The Nightmare du studio Elastic Games qui nous annonce via un communiqué sur le discord du jeu une très mauvaise nouvelle.
Greetings, all

We wanted to give you an update on the situation at Elastic games, what to expect, and what's the future. Hopefully this will help the community understand a little where we are.

The put it bluntly, we unfortunately have to cancel the planned August Update. To understand why, im going to explain what happened since we went into lockdown as much as i possibly can.

I think this is no secret to anyone but the game's sales were always on the lower side, and were just enough to get us through to the next update. We still powered through, update to update, trying to build a product that would be in a better state to have published, with the proper funding and proper support it needs, being a Live « Game as a service » product. Signing with a publisher was always the end goal so we can keep updating the game, which meant the team knew, and was okay with the finances being a bit on the rocky side. Just before Covid hit, we were finally starting to see the light at the end of the tunnel ; a 8 figures publishing deal that would'v allowed us to move forward comfortably, bring the game to console (as part of the deal), and support it for years to come. The papers were on the table, and we were ready to sign. Unfortunately, Covid19 happened. The publisher unfortunately got Covid in their offices and started stalling as their finances were also taking a hit and they decided to freeze investments internationnally, and our finances were at rock bottom, but the team still powered through. A little after this whole ordeal started, we got the unfortunate news : The publisher will not be pursuing. At this point, we we're already out of money. But we promised an update, The Mine update. So a portion of the team decided to keep powering through, and we shipped The Mine to great success.

We planned for the subsequent 5$ sale to help alleviate the problem a little. But Alas, even that was not succesfull. At this point, the financial reality was starting to become heavy on more and more team member and we progressively had to part ways with more and more employees as they had to care for themselve and their family first. Up until the message that I sent two weeks ago, we we're still on track to at the very least finish up the Summer camp, but knowing full well that at any point, if another opportunity arised for the suicide squad left, that it would mean the end of the effort. Fortunately for those members, they found work and we are grateful that they are being taken care off, as they gave their literal blood sweat and tears for the past 4 months running on fumes. Unfortunately for us, there is now nobody left to work on content at Elastic Games.

What does this mean?
It basically mean that unless we manage to find a publishing deal, Content updates for Last year are on an undefinite hiatus. James is still working day and night to score a publishing deal, but there is nobody left to work on the game.

That being said; we're not done yet. We still have a final surprise planned for you, the community, who held on and stayed with us this entire time, always believing in the project and the team and we are infinitly grateful for your trust, and we want to reward it. Expect this to happen around the Halloween period, but we're confident you will enjoy the parting gift. We also hope that this final gambit will allow us to score a deal and restart content production, and know that you will be the first to know if this happens. If absolutely nothing comes out of this, we will address the community, and do a proper farewell. But until then, know that it's not over till it's over.

We still have a product
We still have Last year
Last year will always live on on Steam.
-Bakalid
Pour vous faire la traduction rapide, le studio devait être sous un éditeur pour pouvoir poursuivre l'aventure du jeu et un portage console était même inclus dedans. Cependant la crise actuelle à fermer cette porte et les ventes du jeu n'ayant pas convaincu les joueurs fait que le studio se retrouve avec plus rien … Le studio recherche encore une solution pour pérenniser le jeu mais cela risque d'être compliqué et le jeu ne sera lus mie à jour (plus aucun des développeurs ne travaillant sur le projet actuellement faute d'économie) mais le studio nous livrera tout de même un petit événement qui devrais se tenir pour Halloween et peut être aussi pour dire adieu au titre qui est fort prometteur…
Le jeu est toujours disponible via via Steam au tarif de 16.79€ et espérons qu'une bonne nouvelle arrivera pour le studio d'ici les prochaines semaines/mois.